Process of the treatment and fillings
Photo of removal of tooth decay in a posterior tooth affected. Here you can also see howthis has been addressed by using a composite filling.
---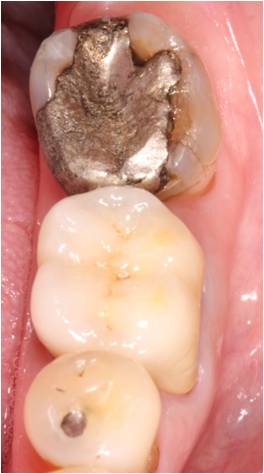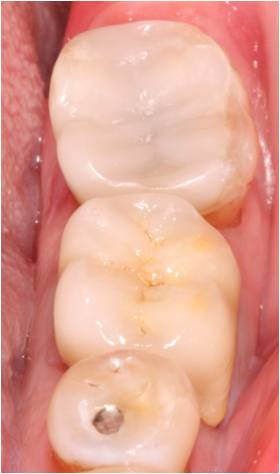 Photo of replacement of amalgam filling with direct composite filling material in a second lower posterior tooth.
---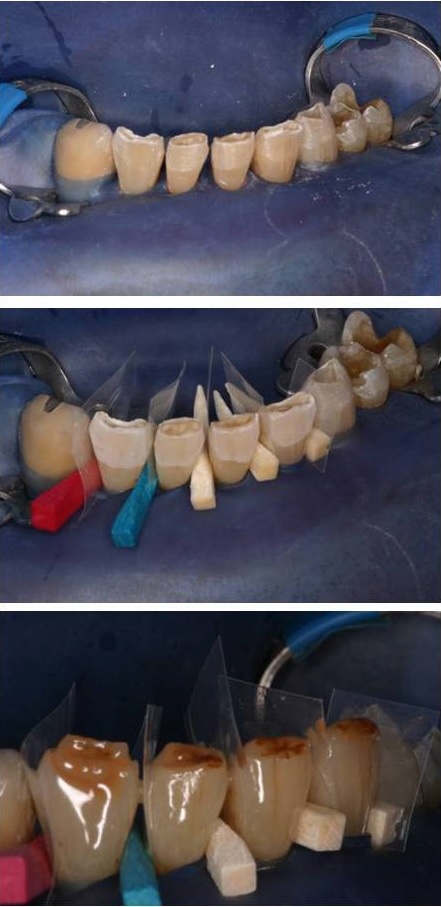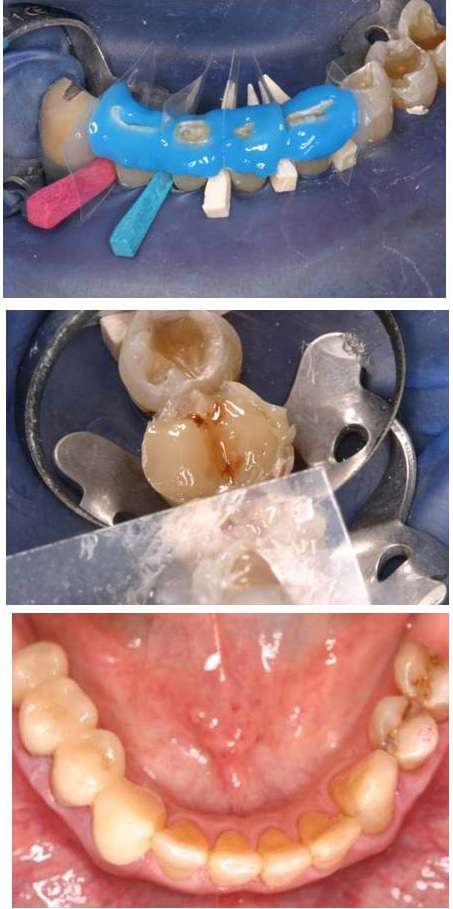 This series of photos illustrates the treatment of all anterior teeth in the lower jaw as well as of the two premolars. Tailor-made composite fillings and malcomposites.