COMFOUR™ Dental Implants
Smile in a day
Same day dental implants - this treatment concept offered at our Munich-based dental practice allows for fixing dentures within just one day in patients who have either lost all of their teeth or patients who are at risk of losing their teeth.
It is special dental implants that allow for this. These dental implants can be very securely inserted into the remaining jaw bone. Following this a fixed denture will be fixed to the implants during surgery. You will be able to smile and eat again as normal that same day.
The advantage of the COMFOUR™ procedures:
Strong teeth in one day thanks to state-of-the-art implant technology
No palate cover thanks to tailor-made dentures
No bone augmentation thanks to innovative surgery techniques
Short treatment times and few appointments needed
Cost-effective procedure
Immediate use
At Munich's implant centre you have certified specialists looking after you. Our specialists can look back on years of experience in implantology and prosthetics. They have received numerous awards for their research work in these areas, and they have published trade literature.
If you have any questions at all about COMFOUR™, our dentists will also be more than glad to answer your questions in person at Munich's Implant Centre.
How does the treatment work?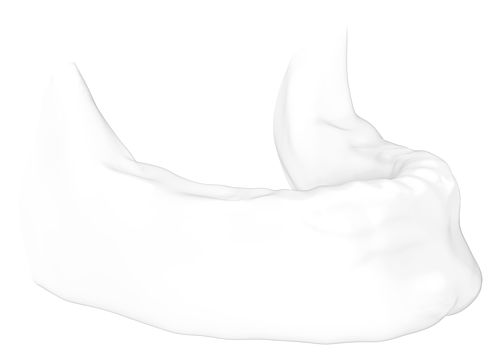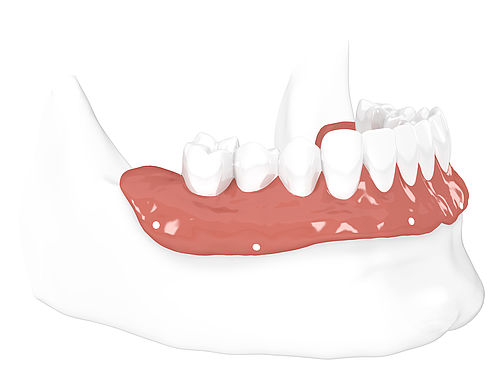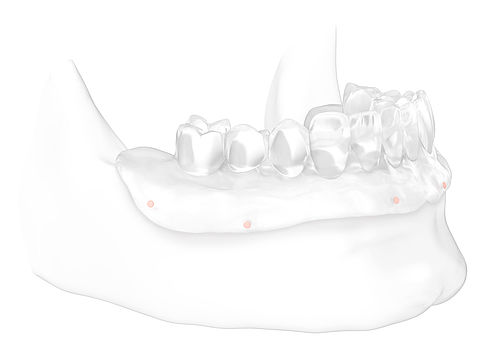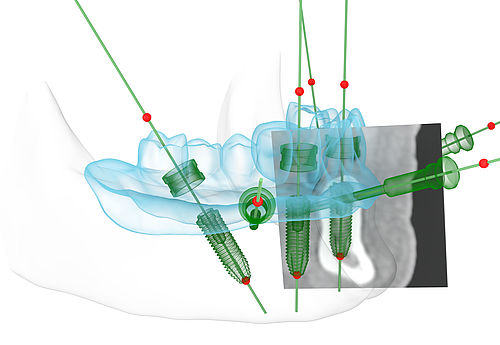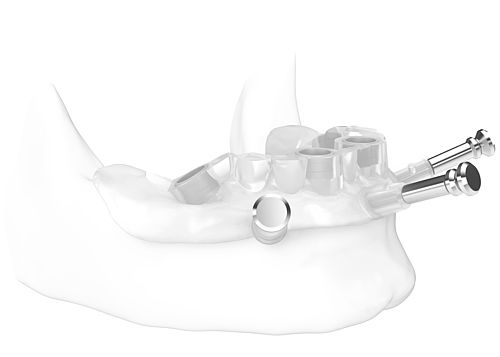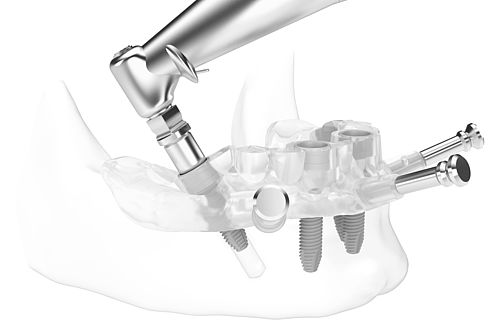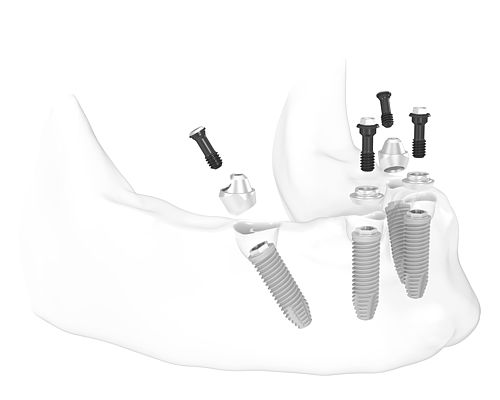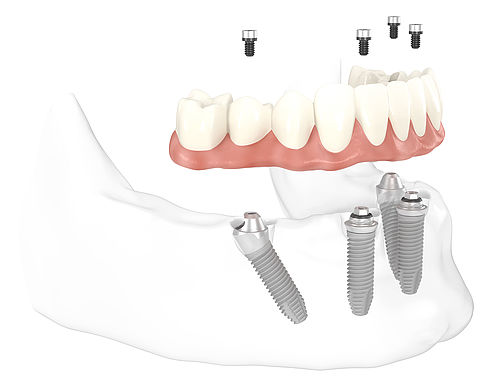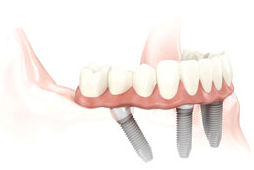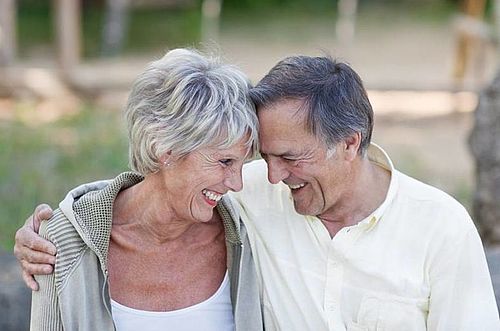 In the COMFOUR™ procedure four implants are inserted in your jaw in one day. This is so that the bridges can be fixed to these implants. This procedure is particularly easy on the patient, and it is cost-effective.
" COMFOUR™" dental implant concept Strong teeth in one day
Learn more about how patients receive their new teeth in just one day.
Here, you will find all information regarding fixed teeth within one day:
Preparation:
Your new teeth will be planned according to planning models of your upper and lower jaws, photos, and 3D X-ray imagery. Your first firm provisional denture will be prepared at our dental laboratory for the day of your surgery.
On the day of your surgery:
Around 08:30 am Arrival and registration at the Practice Clinic
Around 09:00 am Start of the general anaesthetic initiated by our anaesthetic team
Around 09:30 am Surgery under general anaesthetic. The time the surgery take may vary according to factors such as complexity and extent of the surgery.
Around 11:00 am Ending the general anaesthetic and recovery in our recovery room
Around 03:00 pm Inserting the fixed denture
Around 05:00 pm
7 days later:
Removing seams and cleaning the area injured as part of the surgery. Inserting the framework for your provisional denture.
4 weeks later:
Renewed check-up to determine the progress of the healing process. Small adjustments may also be made to your denture.
4 to 6 months later:
Check-up and cleaning implants, relining of the denture if needed
Following the surgery there may be swellings and bruises. However, these usually go away after a few days. If you want to speed up the healing process, you may apply cool packs to your checks. You could drink sage tea, which is known for its anti-bacterial effects. It is also advisable to refrain from using medication that may increase your blood pressure. Consumption of coffee or Coke is also best avoided. As soon as the anaesthetics starts losing its effect, you can eat as normal. Clean your teeth by using a rinsing fluid or by carefully brushing your teeth, using a tooth brush. Smokers should refrain from smoking during the first couple of days after the intervention.
You should not feel any pain immediately after the surgery. This is because you will have been administered pain killers during the time when you were still under anaesthesia. Should you feel pain in your jaw a few hours after the surgery, you can get pain killers at any pharmacy upon producing the prescription that we will give you. These pain killers should help make the pain go away very soon. One week after the surgery any inconvenient effects should have disappeared, meaning that you can return to work.
In very rare cases sensitivity disorders in the chin area may result from an injury to the nerves. In addition peri-implantitis may develop in smokers and in people who have bad oral hygiene. The term peri-implantitis refers to periodontitis within the dental implant. This can be prevented by good oral hygiene. Always try to remove any food residues that may have deposited between your implants and you palate.
Dental implants usually last many years, sometimes they even last a lifetime. At Munich's implant centre we give you a six-year warranty on your denture and a life-long warranty on dental implants.
Generally speaking, the following can be said: Good oral hygiene helps extend the durability of your denture. Following your surgery you will be explained how to best clean your denture and how to use floss in such a way that you will be able to remove food residue from under your denture.
Due to the fact that bone augmentation usually is not necessary, the COMFOUR™ concept may work out cheaper for you than conventional implants. How much this treatment will eventually cost you, however, depends on your individual situation. This can only be worked out on a case-by-case basis. Thanks to a treatment and cost plan you will know exactly what the cost of your treatment is likely to be.
When making these calculations it has to be taken into account that professional dental cleaning, to be done twice to three times a year, will also need to be factored in.
More Questions?
We answer common questions about implants in detail for you – and will gladly answer them in a personal consultation!
Your specialists at Munich's implant centre
Finally, Strong Teeth Once More!
PD Dr. med. dent. Sönke Harder
"Thanks to the COMFOUR™ procedure, we can give you a new smile in one day! Complex bone augmentation and long treatment times are now a thing of the past."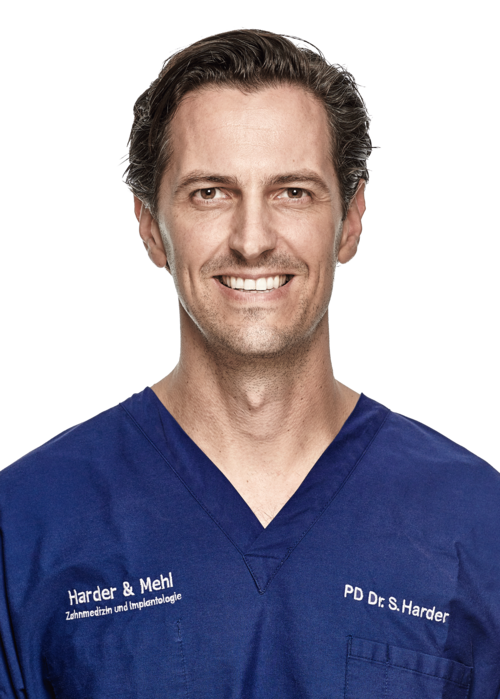 Rubbing, Loose Dentures are so Yesterday!
PD Dr. med. dent. Christian Mehl
"Strong teeth in one day not only means a faster, minimally invasive procedure, but it is also safer and gives a higher quality of life. The dental prosthesis is fixed strongly thanks to the implant – it doesn't slip or rub."