Harder & Mehl
Tooth Preservation
Tooth preservation is paramount in guaranteeing healthy and beautiful teeth into old age. Those who regularly take precautionary measures and have a dentist perform a professional tooth cleaning, can effectively prevent diseases such as periodontitis or inflammation of the tooth root.
Our first therapeutic goal is always to preserve your natural tooth. Only when this is no longer possible do we apply our other areas of expertise – dental prostheses and implantology.
To offer you the best possible care, all our dentists are specialists in their fields of expertise. We offer our patients comprehensive dental care – from endodontics and periodontics to professional tooth cleaning and oral surgery.
We work only with state-of-the-art diagnostic and therapeutic techniques that meet the most discerning scientific standards, and we will take the time to give you a comprehensive and honest explanation of all aspects of the treatment.
More Questions?
We answer commonly asked questions about tooth preservation in detail – and will gladly answer them in a personal consultation!
Your specialists for Tooth Preservation
Healthy teeth for a lifetime!
Prof. Dr. Christian Mehl
"The goal of our dental activity is to maintain your dental health for a lifetime. We apply our expertise and experience day in day out to guarantee this!"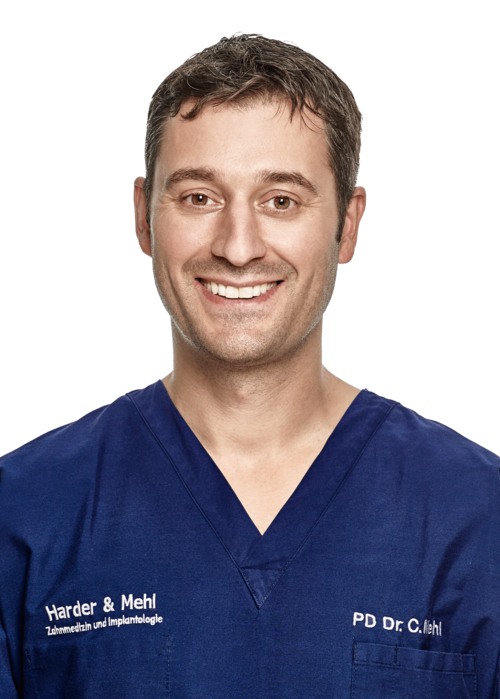 Your specialists - from prevention to wisdom tooth removal
PD Dr. med. dent. Sönke Harder
"Each of our dentists is a specialist in their field of expertise and is always up to date with the latest dental research. We offer comprehensive care – from prevention to oral surgery."